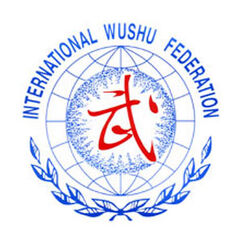 The International Wushu Federation (IWUF; Chinese: 国际武术联合会) is an international sport organization established on October 3, 1990 in Beijing, China during the 11th Asian summer Games to promote competitive Wushu.
Since 1991, the IWUF has held ten World Wushu Championships (Chinese: 世界武术锦标赛) in seven different countries or nine member regions, and has helped over 100 federations under the IWUF around the globe to organize their own championships and national tournaments (e.g. the European Championships are held by the European Wushu Federation located in Belgium). Till the year 2012, the IWUF has 147 member states, its official languages are Chinese and English. The IWUF has also been trying actively to push Wushu to become a demonstration sport or even a formal medal event at the summer Olympic Games since 1992. The current president of IWUF is Mr. Yu Zaiqing of People's Republic of China (2003- ), and its headquarters is located in Beijing.
List of international competitions organised by the IWUF
Edit
External links
Edit
Ad blocker interference detected!
Wikia is a free-to-use site that makes money from advertising. We have a modified experience for viewers using ad blockers

Wikia is not accessible if you've made further modifications. Remove the custom ad blocker rule(s) and the page will load as expected.